Sigma Group was registered in 1991 as a manufacture and distribution company. Growing stably and confidently, the company was investing into the primary line of business, manufacture. In 1999, when the packaged vegetable oil plant was founded, Sigma became a holding. Today, Sigma Group is Ural District's and Bashkiriya's largest agricultural complex. The holding's primary field of activity is production and distribution of vegetable oils and derivatives in Russia, neighboring, and far abroad countries.
The holding comprises seven production plants:
Sigma, LLC, a vegetable oil refining and deodorizing plant (Kopeysk, Chelyabinsk Region)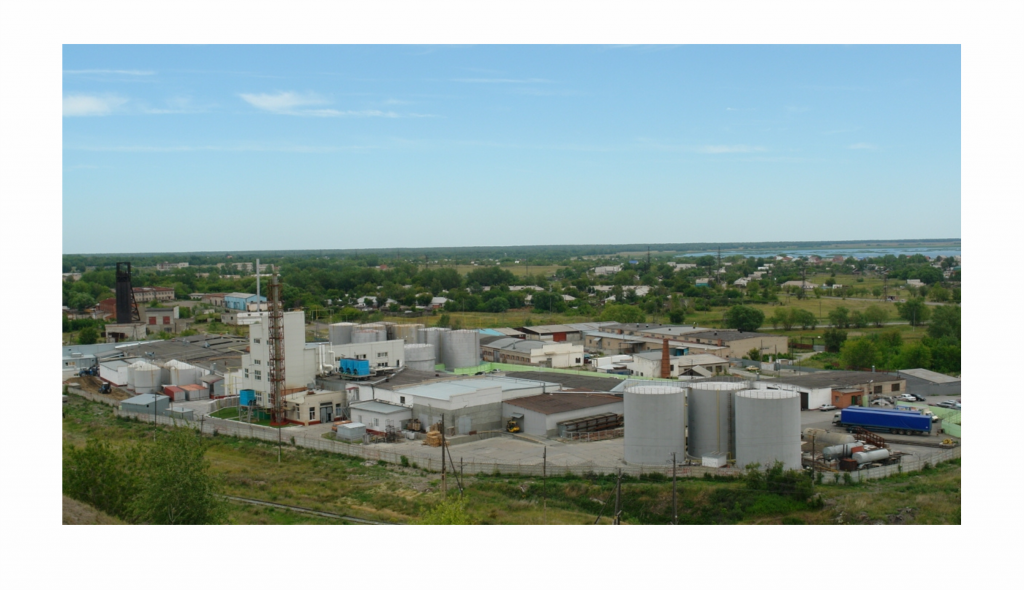 Built in 1999, the Sigma, LLC plant became the first production plant in the holding structure.
In 2004, the plant underwent the production asset re-equipment (ALFA LAVAL, Sweden). Refined oil production facilities (delivering 9,000 tonnes per month) were commissioned. In 2007, two new packaged oil production lines (SIPA, Italy) were introduced, which allowed to grow the monthly output of bottled oil to the level of 7,500 tonnes. The 1,440 sq. m warehouse accommodates up to 2,100 pallet spaces or 2,000 tonnes of end products. To facilitate shipment, the warehouse was equipped with 4 vehicle loading stations and 3 rolling stock loading stations. What makes the plant unique is the one-of-a-kind silver filtration technology used for "Korona Isobiliya" vegetable oil, which was introduced in 2007.
Chishminsky Oil Extraction Plant, LLC (Chishmy Settlement, Republic of Bashkortostan)

This is a plant where unrefined and refined deodorized oil and sunflower seeds derivatives are produced. Founded in 1992. Since the foundation, the plant operation has revolved around processing sunflower seeds. The processing volume amounted to 100 tonnes per day. Packaged vegetable oil was also manufactured at the plant.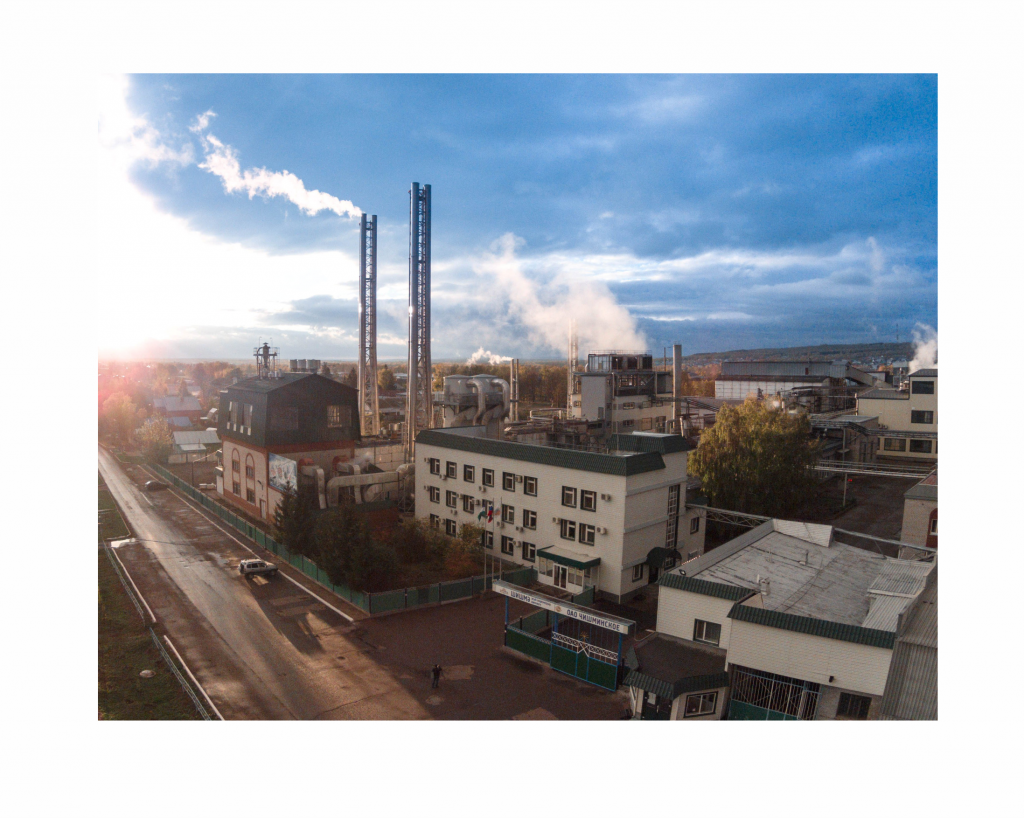 Chishminsky oil extraction plant is a major investment project of Sigma Group. The plant entered the holding structure in 2006 and was later modernized and re-equipped. An extraction line was installed, and more unrefined oil production facilities were deployed. The sunflower seed processing volumes were increased to 1,000 tonnes per day. Concurrently, a meal granulation workshop was put into operation.
Construction of the vegetable oil refining and deodorization shop, with cutting-edge equipment offering capacity of up to 300 tons per day or 99,000 tons per year, is completed. Vegetable oil produced at Chishminsky oil extraction plant is shipped to partners for further production of margarine, mayonnaise; and is used in production of bottled sunflower oil within the holding.
To ensure continuous supply of end products, railroad tracks were connected to the plant, with the latter equipped with a tank farm that allows to store stocks of produced oil.
Chishminsky oil extraction plant has long been cooperating with farmsteads that supply sunflower seeds.

Surgut feed production plant (Surgut Settlement, Sergiyevsky District, Samara)
Founded in 1934, the plant became part of Sigma Group in 2010. The facility specializes in accepting, processing, and storage of sunflower seeds and grains. After the plant joined Sigma Group, the enterprise underwent technological reorganization.
To date, the plant can store 30,000 tonnes of sunflower seeds. The elevator is a strategic foothold for preparing sunflower seeds for Chishminsky oil extraction plant: it accumulates the seeds grown and collected in Samara Region.

Elevator oil extraction plant (Kumertau, Republic of Bashkortostan)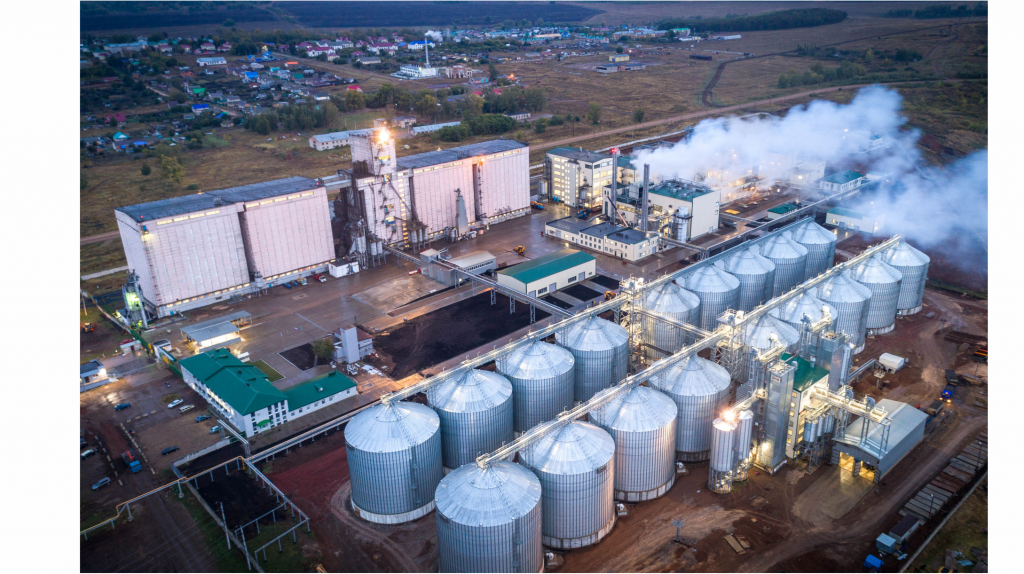 In 2016, Sigma Group reached another milestone when it launched Elevator oil extraction plant in the Republic of Bashkortostan. That was the third major plant as part of the holding. Alongside Kopeysk refining and deodorizing plant and Chishminsky oil extraction plant, Elevator, LLC has reinforced the company's positions in the vegetable oil market. The production facility helped build up the capacity and volume of sunflower seed processing. When the press workshop, the plant's first-stage line, was launched in 2015, it allowed to process up to 300 tonnes of sunflower seeds per day.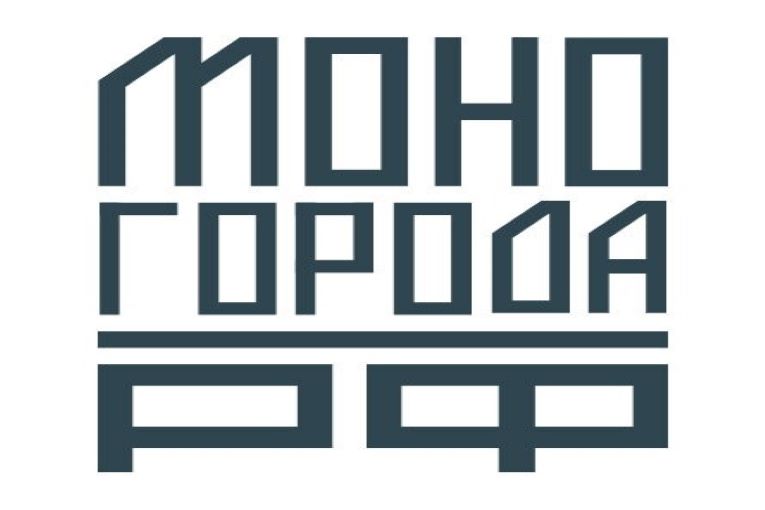 After the second stage, the extraction line, the sunflower seed processing volume reached the level of 1,400 tonnes per day. The volume of sunflower seeds produced by the factory reaches 18,000 tonnes of sunflower oil per month. After that, the products undergo further processing at Kopeysk vegetable oil plant, where refined deodorized and bottled oil is manufactured. Some volumes of unrefined oil are also shipped to the company's partners, both in the domestic and export markets. The plant launch helped expand Sigma Group's sales geography.
Sigma received financial and infrastructural support from the Monotown Development Foundation, which contributed to construction and commissioning of the extraction workshop and cogeneration plant.

Platovsky Elevator (Platovka Village, Novosergiyevsky District, Orenburg Region)

Became part of Sigma Group in 2016. Since then, the facility underwent optimization of the sunflower seed acceptance, storage, and processing procedures. Seed storage capacity was increased, and equipment modernized. To date, Platovsky Elevator can accommodate up to 35,000 tonnes of sunflower seeds.
Sharlyksky seed storage complex (Privetlivy Settlement, Orenburg Region)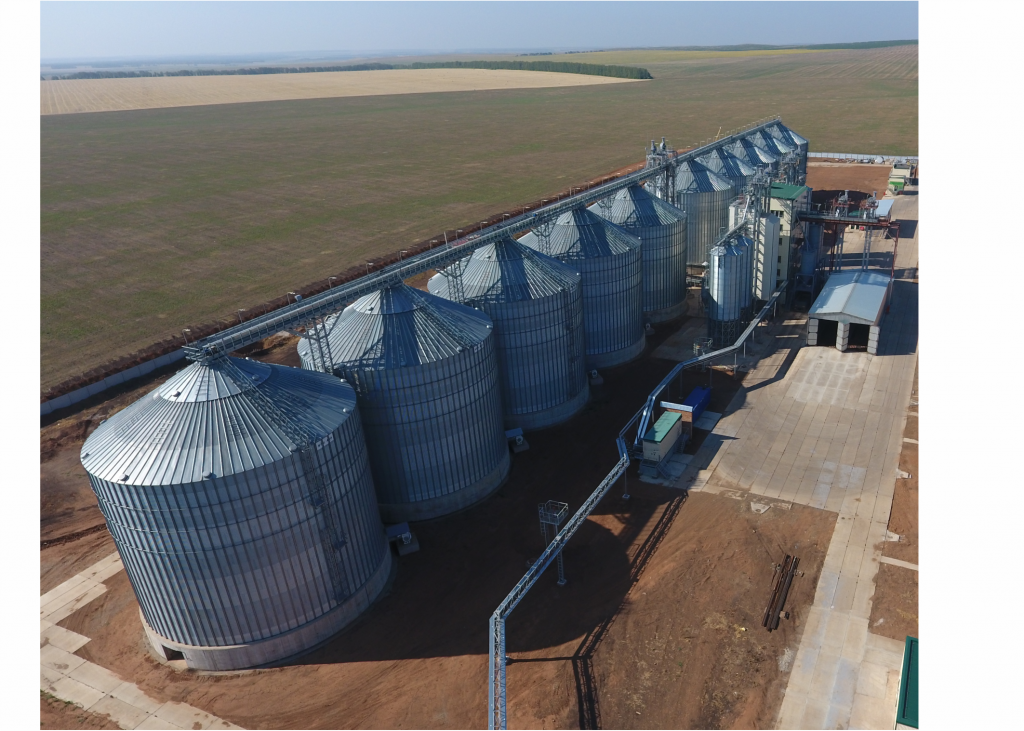 This is a new investment project of Sigma Group. The elevator was constructed from scratch in Sharlyksky District of the Orenburg Region, the facility was launched in October 2019. To date, the plant is a fully-fledged division of Platovsky Elevator. The facility occupies an area of 17 acres, storing and processing sunflower seeds and then forwarding them to the oil extraction plant. A number of additional seed storage reservoirs have been installed recently. Around 35,000 tonnes of sunflower seeds can be stored at the plant.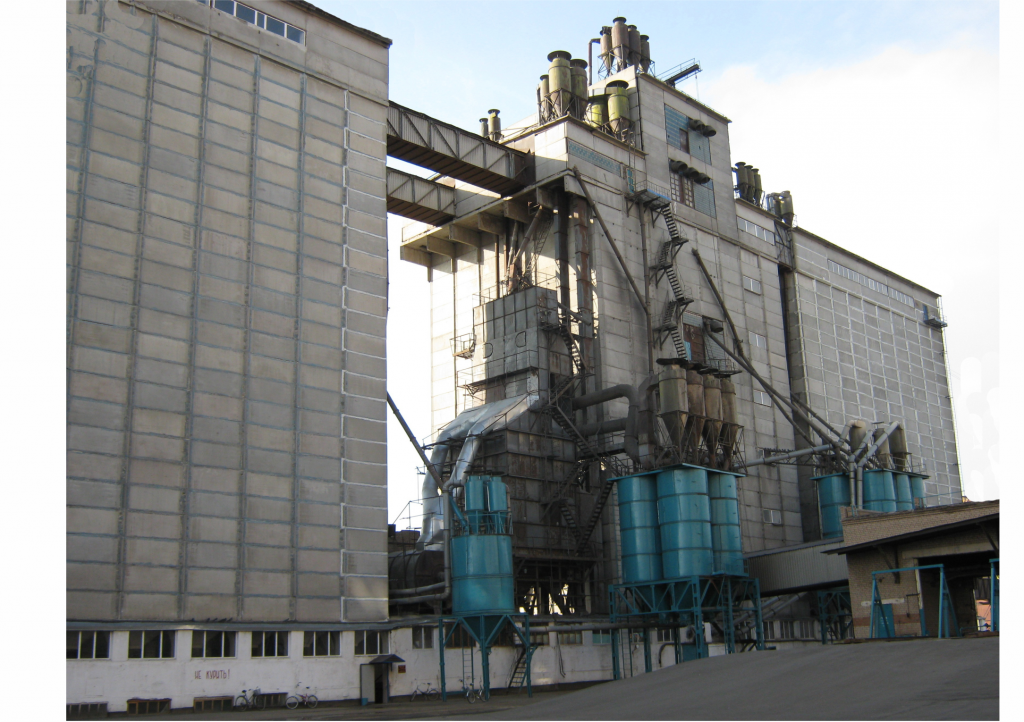 Saraktash Elevator (Saraktash Settlement, Orenburg Region)

The elevator became an additional sunflower seed collection and storage facility for the needs of Sigma Group companies. It fulfills a strategic objective of providing oil extraction plants with raw materials for the marketing season. Currently, the plant is operating on all cylinders, having a mature infrastructure for cooperating with seed suppliers. As for capacity, the facility can store up to 50,000 tonnes of seeds.
Grain Base 39 elevator (Blagoveshchensk district, Altai Krai)
In the second half of 2021, Sigma Group of companies acquired a grain acceptance and storage facility - Grain Elevator "Grain Base 39", located in the Blagoveshchensk district of the Altai Territory. "Bread base 39" is located near the Lenki station. The enterprise is a complex of three grain warehouses and an elevator. The capacity for one-time grain storage at the enterprise is 200 thousand tons. The enterprise is equipped with high-performance grain dryers. In addition to the possibility of shipping grain by road, the company has the ability to ship grain by rail, there are access railway tracks. The purpose of the acquisition of Sigma Group of Companies "Grain Base 39" is the collection, part-time work and storage of sunflower seeds grown in the Altai Territory. This site will serve as a springboard for the development of the Sigma GC production complex. Sigma plans to build an oil extraction plant in the Altai Territory. Construction is scheduled for 2022.
Vehicle Fleet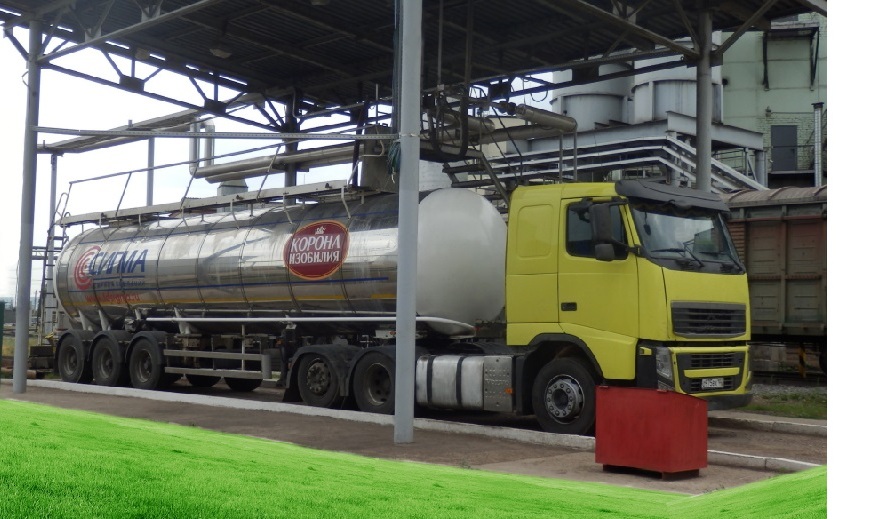 A significant component of Sigma Group is a transit workshop responsible for providing plants with sunflower seeds, vegetable oil plant with materials for further processing, supplying consumers with raw unrefined and refined oil. Today, Sigma has a corporate fleet comprising around 450 vehicles.
The vehicle fleet comprises such brands as Volvo, Scania, Mercedes, and MAZ. Raw materials are transferred on Schmitz and MEGA semi-trailers; final products are transported on Sespel, Feldbinder, Burg, and Magyar semi-trailers. A vehicle's average age is 3–5 years. In summer 2017, a certified MAZ maintenance station was put into operation on the premises of Chishminsky oil extraction plant. The enterprise will be concerned with servicing and repairing the vehicles of the holding and third parties.
Distribution

Sigma Group's distribution spans over 50 constituents of the Russian Federation, from Arkhangelsk to Vladivostok.
Products are also shipped to the CIS countries (Kazakhstan, Kyrgyzstan, Uzbekistan, Turkmenistan, Armenia, Tajikistan, Belarus), the Baltic States (Lithuania, Estonia), neighboring and farther countries, including Mongolia, China, Afghanistan, Turkey, and Iran.
________________________________________________________________________________________________
What makes a great advantage is that the production facilities, which are part of Sigma Group, can reduce the product prime cost and generate revenue not only from integrated but also separate operation. All this ensures steady supply and guarantees stable quality of final products.
We are not ready to rest. Instead, we are constantly developing and exercising a strategically valuable function for our town, the Urals, our country, and our society—by providing the product necessary for every Russian citizen, timely and adopting the highest quality standards!

Sigma Group Charity Function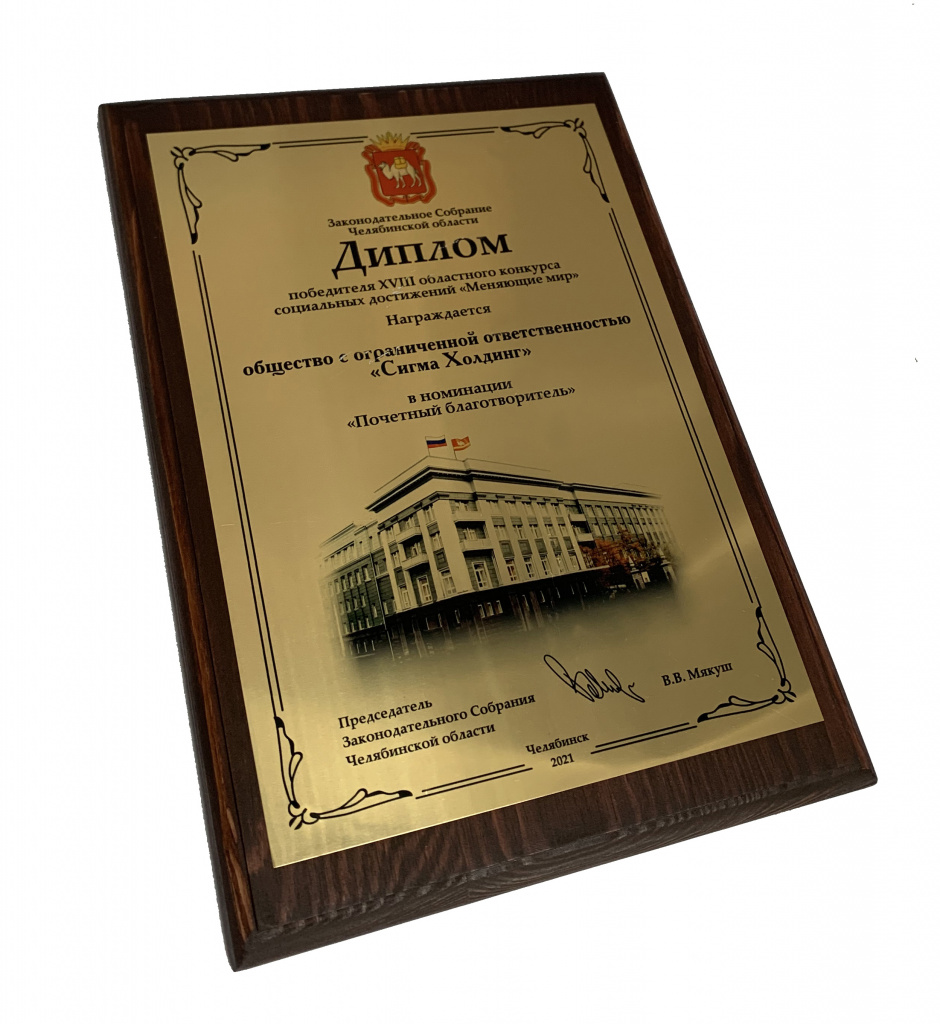 Sigma Holding is committed to social obligations and believes that charitable and other social programs should be an integral part of any company's activity. This is why Sigma Holding participates in an increasing number of charity events, implements new initiatives to support socially insecure citizens, regularly extends sponsor and charitable support. The company finances and supports children's homes, schools, orphanages, medical institutions, sports teams, and gifted children. Chelyabinsk Region is not the only region where the company exercises its charity function. Donations are made every month to Chulpan Khamatova's Podari Zhizn! charitable organization. The list of organizations sponsored by Sigma Holding keeps growing, currently including Miloserdiye non-profit charitable foundation, Kopeysk Equestrian Club, Kopeysk Social Service Center, Regional Chess Federation, Kopeysk Polytechnic College, Olympic Reserve Box School, Judo Center, Kopeysk Veterans Council, Kopeysk Society of the Blind, kindergartens, schools, churches, and hospitals. The company also funds treatment programs of Kopeysk citizens.
Sigma's numerous friends are grateful for the company's understanding and concern. We will believe these seeds of kindness will yield fruit, and we will cultivate unselfishness and dedication among the younger generation and involve wealthy people in the community of Kopeysk philantropists. It's especially relevant in today's world that craves change for the better. We are convinced that our effort, humble yet covering the entire country, aimed at ensuring a better standard of life, will contribute to the national well-being.